About Us
The Making of GingerSnap Photo Camper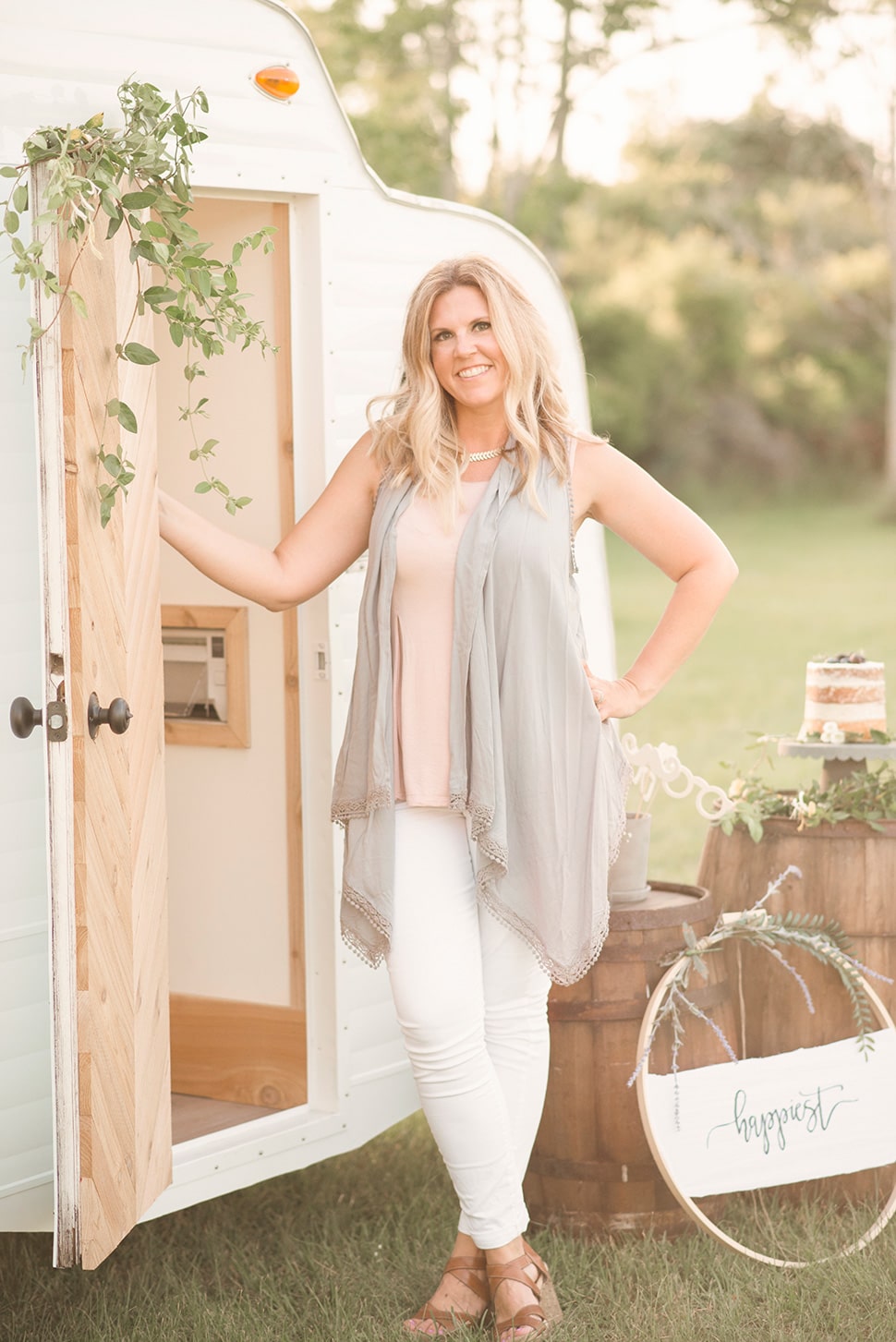 Hello Friends, I am Jamie!
---
I'm Jamie. I am married to a race car driving, hardworking, kindhearted man; my best friend.

I am the mother of two gorgeous red-headed girlies, hence the name GingerSnap. My kids are one of my favorite adventures, their giggles, cuddles and immense love of life bring sweet joy to my heart. I love crafting, junkin', DIY projects, decorating…and then redecorating. I have a weakness for Betty Crocker brownies, I could literally eat an entire pay in one sitting. I am a planner and list maker, I love putting things in my calendar and planning for upcoming events, parties and vacations. I truly adore Jesus and try to find true joy in my everyday life.

I am crazy passionate about making your day unique and memorable, something to treasure for a lifetime to come. We know our photo camper, photo booth and social booths will bring wonder and excitement to your event and look forward to the possibilities ahead.