Traditional Photo Booth
Meet Our Photo Booth
Traditional Photo Booth
---
Our Shiplap and Cedar Photo Booth offers a clean, organic vibe within a traditional style photo booth. This beautiful booth was brought to life from a vision and a few paper drawings. It features stunning white shiplap, cedar and iron elements. We have even included our signature component of design, a cedar chevron base. This stunning feature adds a unique style with gorgeous texture. Enclosed within the booth is high quality equipment to provide you and your guests with photos of great resolution and clarity.
---
We chose to go for just the Photo Booth option so it be inside closer to my reception. My guests had a blast, as did my husband and I. -Caitlin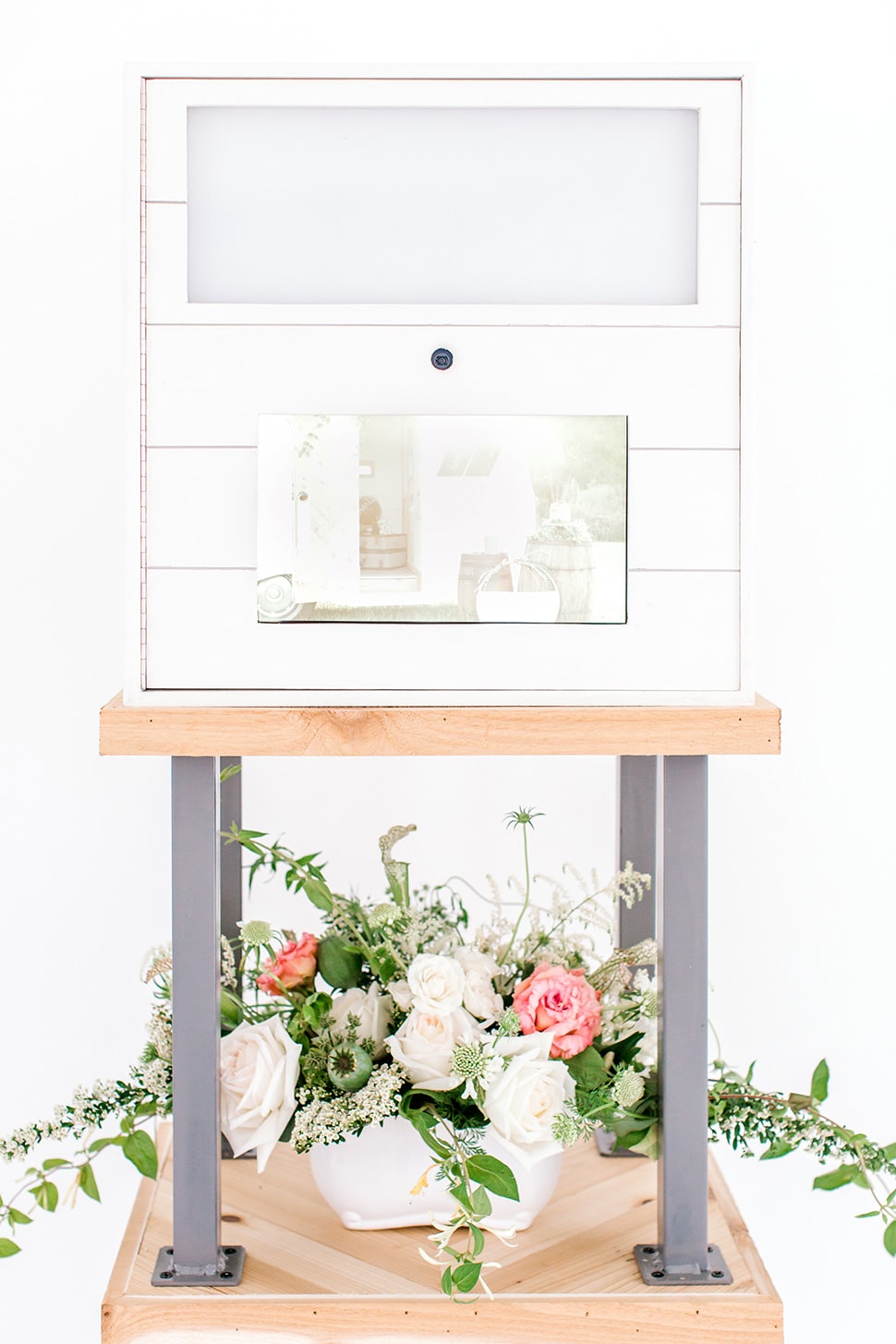 Features
---
We know our photo campers and photo booths will bring wonder and excitement to your event. We are so excited about the adventures ahead and look forward to hearing from you!
White shiplap and cedar elements and trim
Touch screen monitor with Live Preview
DSLR camera and lens, professional quality prints
Panel lighting, great for reflecting light
Unlimited 2x6 prints for your guests to enjoy (during duration of event)
Variety of backdrops to choose from
Personalized photo strips
Stunning statement piece for capturing memories through photo and print
An area of 8x8 or 10x10 (depending on backdrop choice) is preferred
An electrical outlet is needed to power the photo booth
Package Details
Hours of service reserved
Attendant
Photo booth props
Choice of backdrop
Personalized photo strips