2021 Bridal Extravaganza
Wow! What a weekend! This past weekend was Houston's Bridal Extravaganza! I know what you are thinking…a convention, can we even have those in Houston? Well, yes, yes we can. The event was hosted at George R. Brown Convention center January 9th and 10th. The convention center and the Bridal Extravaganza team were amazing and did a wonderful job of keeping everyone informed, safe, and clean. It was just wonderful to have a little piece of normal back in our lives.
Wedding Vendors
If you are looking for a one stop wedding vendor shop, this is the place for you! You will find venues, planners, DJ's, limousines, bakers, balloon artists, photo booths, wedding boutiques, fashion shows and so much more at a Bridal Extravaganza. This year, they even hosted the first ever, wedding gown sample sale. One of the sweet girls who secured our services for her event also found the gown of her dreams for $600. Can you believe that? It was a $2800 dress marked down to $600. I saw photos, it was stunning!!!!
We had the opportunity to showcase our products to engaged couples, families, and friends. Onsite we had Brandy our newest photo camper, our social booth and our traditional photo booth. We love sharing our products with everyone, the delight, the smiles and the giggles are all we need to hear to know we have an amazing product.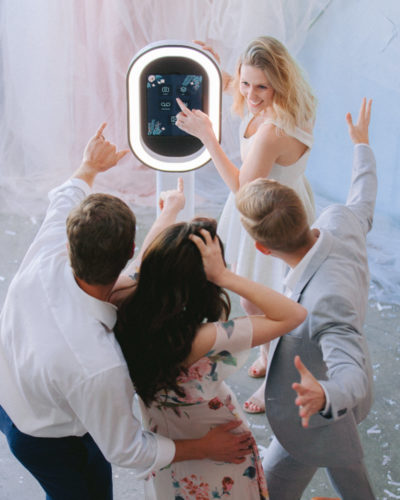 Social Booth Launch
We fully launched our social booth this show. It is our newest product this year and was a hit for sure! People were lining up to check it out and give it a go! We brought in a swoon worthy backdrop with fun pops of color to liven things up a bit. This product offers so much…it is easy to use, sleek and modern, creates GIF, video, photo and Boomerangs and sends your images directly through SMS, email, AirDrop or QR code.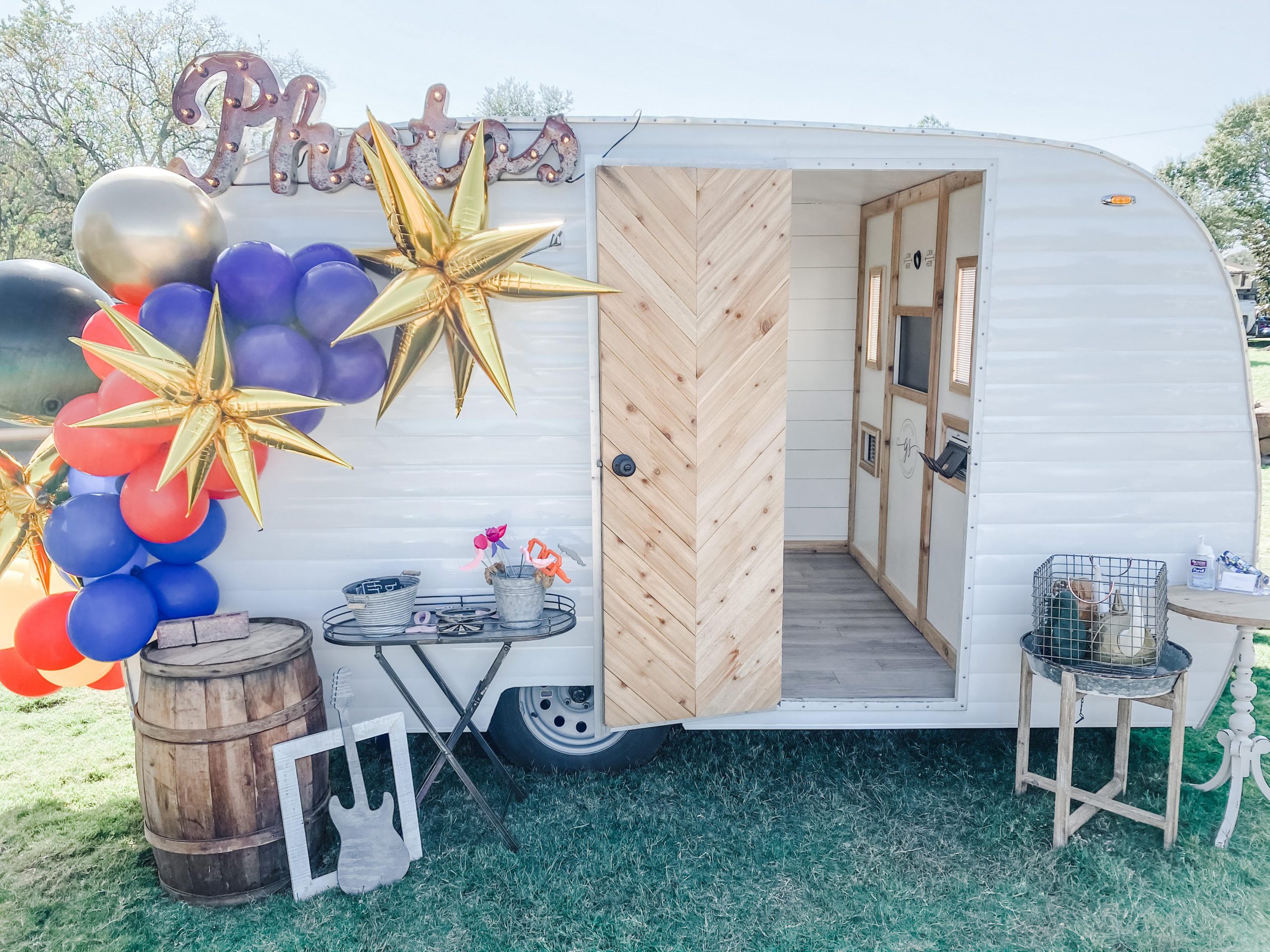 The photo camper onsite was Brandy, she is our third photo camper. Like Ginger and Sugar, Brandy boasts a simplistic, white exterior with shiplap and cedar elements within. She comes equipped with a professional camera, printer and studio lighting to create incredible images. The rose gold backdrop and pampas grass printed on the photo strips made for a trend worthy session.
And, of course, we included our custom designed and gorgeous photo booth for show attendants to enjoy. Our shiplap and cedar photo booth has design elements that make a statement! The photo booth functions as a traditional style booth complete with 2×6 photo strip prints. We provided our scripture backdrop for guests to enjoy.
Like always, we had a blast chatting with all the attendants and learning more about their vision and inspiration for their special day. We also wanted to give a little shout out to all the clients who said YES to our services over the weekend. We truly appreciate each and everyone of you! Our sweet, fun little business would not be the same without YOU!
If you were unable to attend the January 2021 event do not worry, they are hosting another show July 31st and August 1st of 2021. It is worth grabbing your crew and checking out!