Photo Booth Backdrop Trends of 2020
A photo booth is a must have for your special event. Photo booths come in all shapes and sizes (we have photo booths, photo campers and social booths), and are tons of fun and offer unforgettable memories and loads of laughs to you and your guests. Best part is you have a tangible keepsake to take home with you or an instantly downloadable image to share on social media!
We stared the year off with stunning trends for 2020 and photo booth backdrops are no exception and are taking center stage! Your photo booth, photo camper or social booth should reflect YOU, your vibe, your style and what better way to do that by choosing your perfect photo booth backdrop. Order or even DIY a backdrop to continue your event theme, glam it up with sequins…the possibilities are endless, so get inspired!
Greenery Backdrops
It is no surprise that greenery is on the top of the backdrop trend for 2020. Clients are loving the earthy vibes and timeless beauty of greenery walls. We are seeing the trend continue throughout the ceremony, receptions and décor all about. Greenery backdrops range in the form of Boxwood-hedges, to gorgeous garland or go a little tropical and add palms to your backdrop.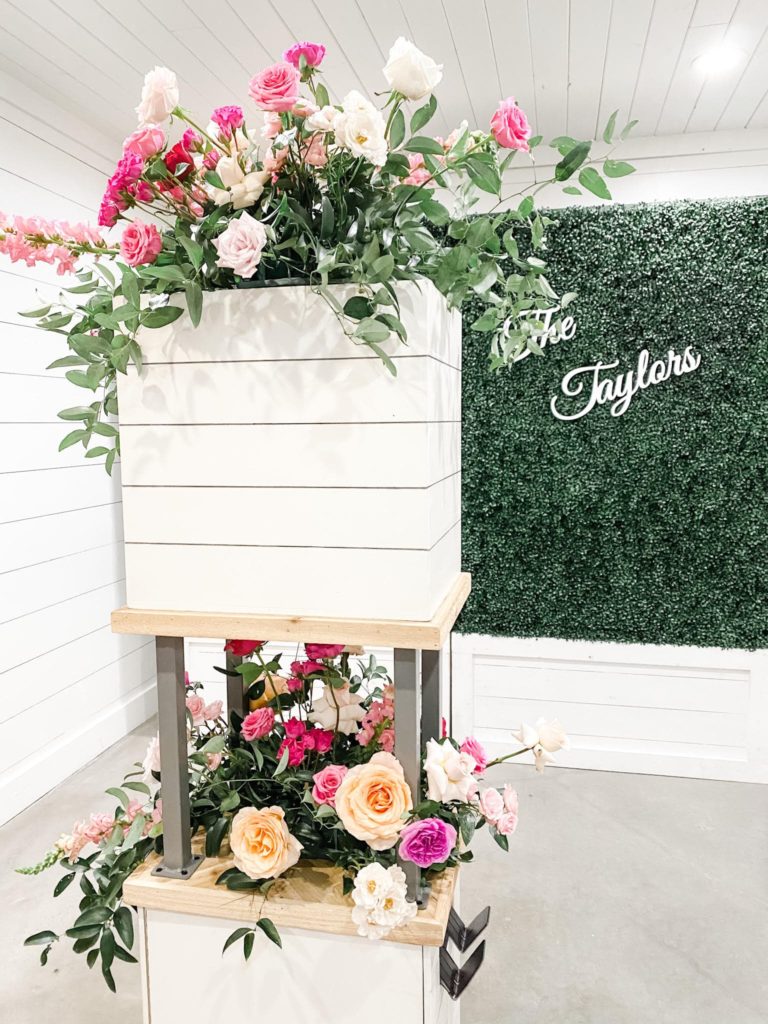 Floral Backdrops and Walls
Just like greenery walls, florals walls add natural elements to your photo booth or photo camper backdrop give a romantic and summery feel. These looks can be created with fresh florals or with a printed backdrop. Either way you cannot go wrong with this romantic trend.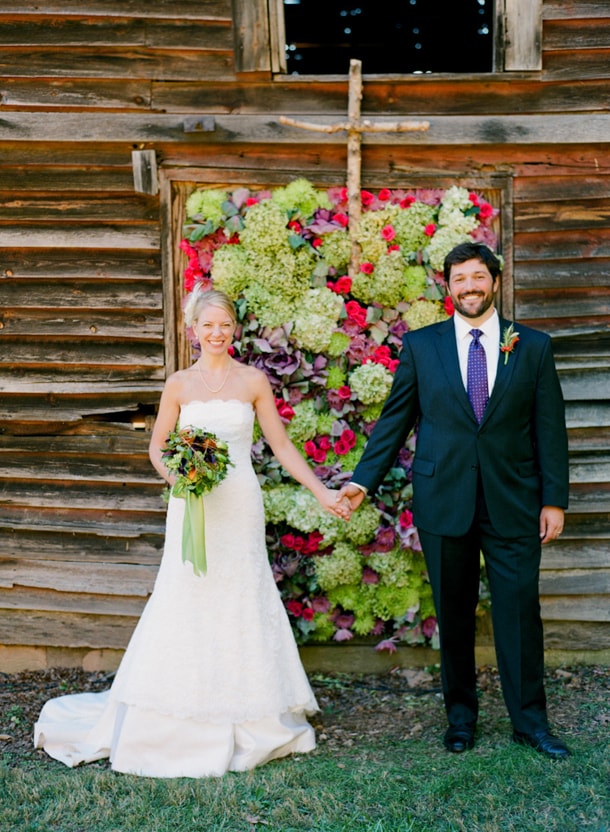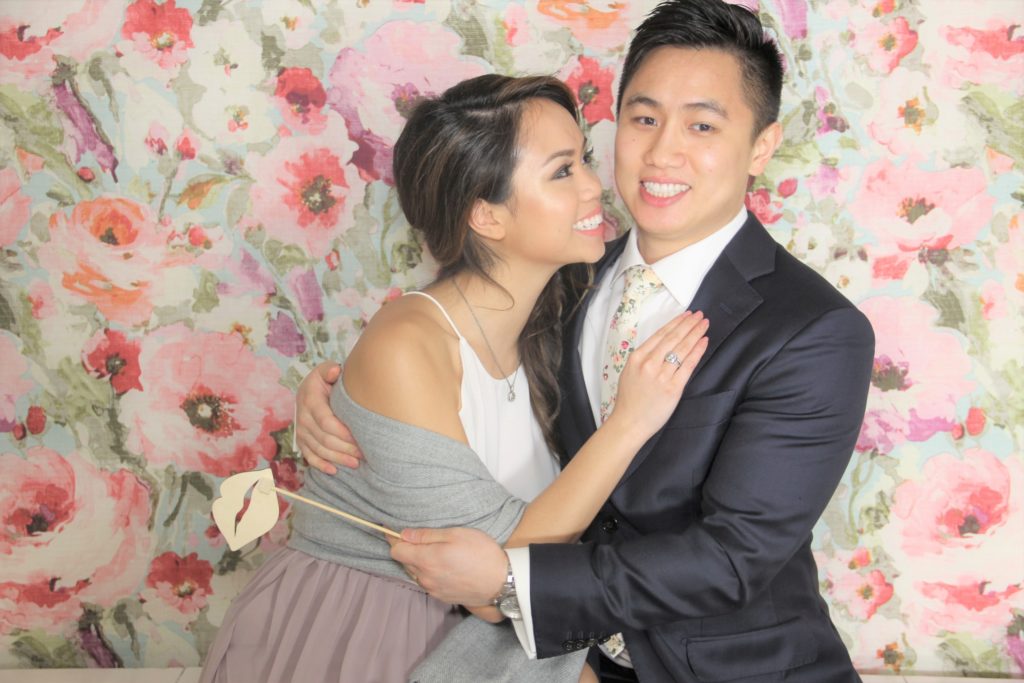 Simplistic and Classic
You cannot go wrong with a classic and timeless backdrop. Solid color curtain or sequin backdrops will help you accomplish a simplistic vibe without sacrificing any glamour. Choose a backdrop to compliment your wedding or event colors for a personalized look and experience for your guests.

Use the features of your venue
Use what you have. You chose your event location for a reason maybe it is because they offer beautiful crisp shiplap walls or maybe it was the exposed brick or industrial concrete vibe. Can you use the venue elements as a backdrop? Yes, of course and we encourage you to do so! Some of the best backdrops are features onsite.
Boho
Macramé is a gorgeous element for any boho, rustic, or earthy event and makes our hearts swoon. Macramé can be found on Etsy, Amazon, in stores such as Target or Pottery Barn. You can find them hand tied, dip-dyed…the possibilities are endless and the results are always dreamy. Having a macramé backdrop at your event has a way of blending in and standing out all at the same time. Whether you are wanting a more minimalist vibe or dramatic look, you cannot go wrong with a macramé statement piece as your backdrop.
Whimsy and Fun
Balloons are not just for your neighbors kids birthday party anymore, us adults are going crazy for all things balloons, tassles and ribbon. Wedding and event trends are showing us how to add balloons and all things whimsy to an adult event with so much style and class. It's basically the cool kid thing to do! And, people are getting really creative the design elements.
Custom Neons
Neon signs are taking the photo booth backdrop by storm. We are seeing neons trending all over the event industry both indoor and outdoor, daytime or nighttime. Spruce up your backdrop with a personalized neon or a fun little quote.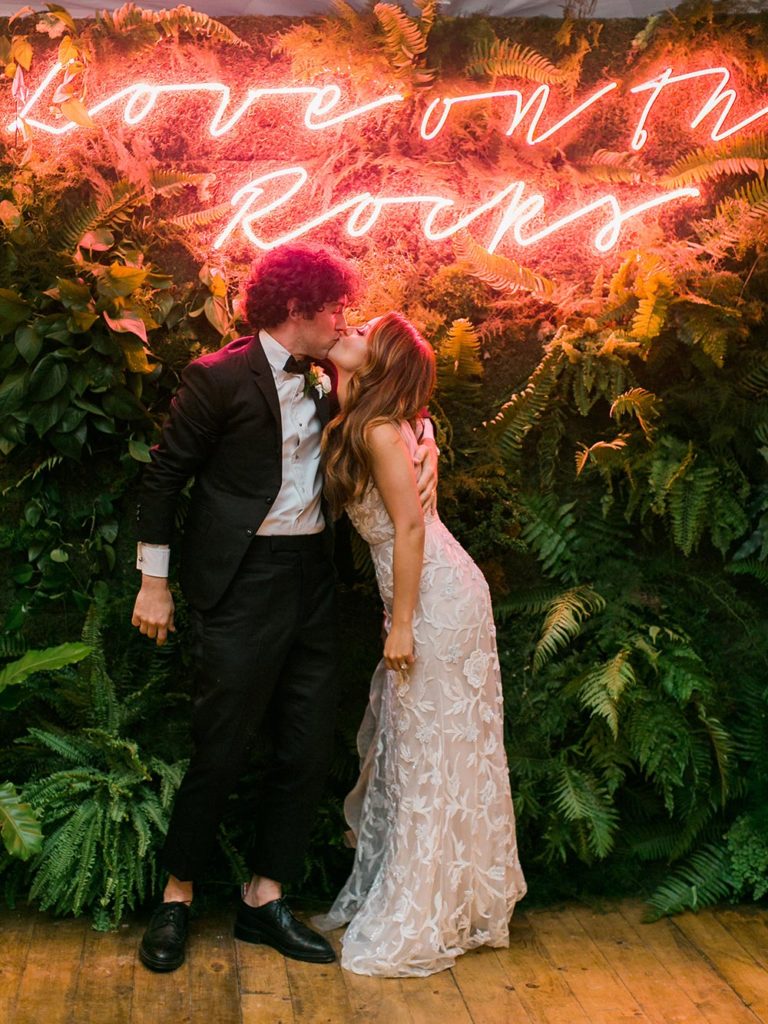 Conclusion
Just head on over to Pinterest and type in unique photo booth backdrops and you will find some of the most interesting, gorgeous, crafty, DIY-able, backdrops in all the land. But just remember, when planning your wedding or special event, make sure to factor in how your backdrop is going to vibe with your style. Use your vision, just do you, and create your favorite look and watch your guests enjoy themselves in front of the camera!